Our natural massage oils are made with a harmonious blend of Sunflower, Apricot Kernel and Sweet Almond Oil. This exquisite formula allows hands to glide over the skin and achieve deep penetration. They contain therapeutic quality essential oils and premium grade fragrance oils where noted.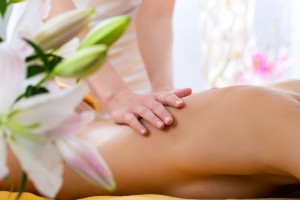 Used as professional massage oils and between couples who desire a sweeter bonding experience.
Aromatherapy massage oils can also be used as an after shower body oil or as a personal perfume.
Moisturizing, nourishing with quick absorption. Does not leave skin feeling greasy or sticky.
Our edible massage oils are made with plant oils that are FDA Generally Recognized As Safe – GRAS which are not meant to be ingested as food but are considered safe as lickable, kissable, massage oils.