Body Mind Lotions Quiz: Which One is Right for You?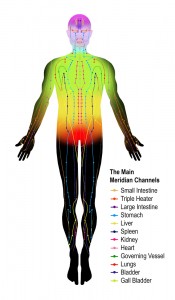 Bio Source Naturals is founded by a Reiki Master, Naturopath (Natural Health Practitioner) who also has a Bachelor's Degree in Psychology. Lezlie Cebulski, ND, EFT-ADV, RM, has been innovative in combining plant oils, energy, essential oils and EFT to help support the healing of body, mind and spirit. In her holistic healing practice, she combines the physical application of essential oils, gem elixirs and Bach flower essences on the body which corresponds to chakras and energy meridians.
She has been at the forefront combining essential oils and EFT Tapping and Reiki since 2005. In her holistic healing practice, kinesiology or muscle testing is used to determine the best body mind lotion for her clients.
By taking this quiz, you will be able to determine the most appropriate body mind lotion for you.