Pure Essential Oils, Absolutes, Resins Descriptions, Uses & Sourcing
Bio Source Naturals pure essential oils, absolutes and essential oil blends are pure, undiluted essential oils of therapeutic quality.  This is often dubbed therapeutic grade. Our pure essential oils are not diluted with solvents or additives.  Biosource Naturals is:
Not MLM – No pressure or commitments – Therapeutic Quality – Satisfaction Guaranteed
Sourcing
We source directly from farmers and their distilleries from the best geographic areas which cultivate and grow the plants.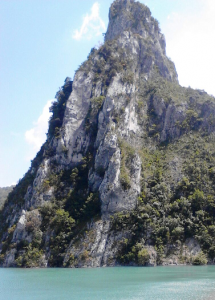 Sometimes an essential oil will smell different from lot to lot depending upon the last batch distillation harvest. Seasonal growing conditions, weather patterns, harvest times can impact a plant and its essential oil. This is similar to grape crops and how wines can vary from the same vineyard from year to year. If a product does not meet your expectations, contact us for a return within 30 days of your ship date.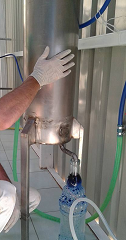 Depending on your personal perspective, you may want to focus only on the impact of chemical constituents found in the plant oils and its impact on the body and mind for aromatherapy. For consistency, this is certainly a fundamental concern. We acknowledge the importance of this and work with distillers who provide consistent, quality oils. We are also continually seeking new quality distillers and suppliers and strive to make continuous improvements.
Bio Source Naturals expands beyond the chemistry of the plant oils to acknowledge the vibratonal and spiritual qualities of the plant oils. This concept is similar to the homeopathic, vibrational flower essences that Dr. Bach created over 85 years ago in England known as Bach Flower Essences. (Bach flower essences are used in our body mind lotions).
Our founder is a ND naturopath, EFT practitioner, BA Psychology/Human Development, Reiki Master. She has been a pioneer in combining EFT and aromatherapy which speed emotional repatterning. Enjoy the instant downloads, free EFT Scripts. Our gift to you!
Pure Essential Oils, Absolutes, Resins & Blends: Packaging
Our pure essential oils and blends are available in several forms:
Amber Glass Bottles 

with Euro

plug, tamper proof safety seal and safety shrink wrap.

Sizes: 0.5 fl. oz. /15 ml, 1 fl. oz. / 30 ml.

  Some products are available in 2 oz and 4 oz sizes as noted in the store.
Roll On 

Applicators:

Our roll on applicators are

convenient to carry in a pocket or purse and are useful for applications throughout

the day.  



Inquire for larger sizes.
Pure Essential Oils, Absolutes, Resins: Uses
We provide aromatherapy for body, mind and spirit. Pure essential oils can be used topically if diluted with a carrier oil, aromatically with a diffuser and in some cases internally. See our statement regarding internal use. Enjoy our products in a bath, after a shower, for room deodorizing, laundry, after shower care.
In addition, you may find many physical, emotional and spiritual benefits.* Plant oils have been used for their benefits for thousands of years.
Guidelines For Scenting Bases With Pure Essential Oils, Absolutes, Resins
Astringents, Toners & Splashes:   0.25% – 0.75%

Bath Salts & Powders:    0.25% – 1.0%

Conditioners:     0.5%   – 2.0%

Jellies:      0.25% – 1.0%

Lotions & Creams:     0.25% – 3.0%

Masques:     0.25% – 1.0%

Melt & Pour Lip Balm:    0.5%   – 1.0%

Melt & Pour Soap:    0.5%   – 3.0%

Serums:     0.25%  – 1.0%

Shampoos, Gels, Household & Laundry: 0.25%  – 1.0%
*This statement has not been evaluated by the FDA and is not intended to diagnose, treat, or prevent any disease.