Essential oils for gallbladder can help cleanse your gallbladder when it becomes sluggish and overworked.* When fatty diet is improperly prepared and regularly consumed, gallstones are common. They can block the bile flow and prevent passage of pancreatic enzymes. The stones can also have rough edges, which make them very difficult to pass.
Essential oils can help assist gallbladder congestion and support a gallbladder cleanse. Lemon and lime essential oils are great, due to their cleansing nature, and rosemary is another great essential oil for gallbladder congestion, thanks to its anti-stringent and digestive.* Add the oils to a compress, bath, or massage them over the gallbladder (dilute a few drops of each into 1 tablespoon of carrier oil).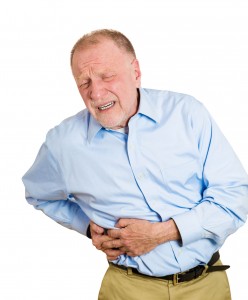 Essential Oil Application for Gallbladder Congestion*
Add to a compress, bath or massage over gallbladder. Dilute a few drops of each into 1 tablespoon of carrier oil.
Should pain persist, seek medical attention.
See our references at the bottom of this page for additional information.
*This statement has not been evaluated by the FDA and is not intended to diagnose, treat, or prevent any disease.