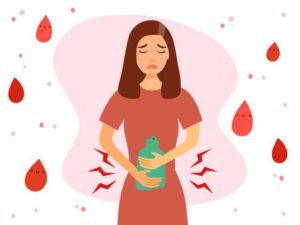 Menstruation can be a difficult experience for many women. Essential oils offer a natural way to reduce pain and discomfort, while also providing relaxation and emotional support. In this guide, we'll explore the benefits and uses of essential oils that can make your menstruation and heavy periods more manageable.
Essential oils can help with your heavy periods in several ways:
They can help reduce bloating and water retention.
They can help soothe cramps and lower your pain levels during your period.
They can help reduce the duration of your period and make it less heavy.
They can help enhance your moods during menstruation.
There are many different essential oils that can be used to ease menstrual cramps and heavy bleeding.  To reduce the likelihood of side effects, always choose a brand of essential oils that are pure. BioSource Naturals pure essential oils, absolutes and essential oil blends are pure, undiluted essential oils of therapeutic quality.
Here are some of our favorites that will help manage menstruation and heavy periods: