Essential oils for sore muscles can give temporary relief when applied.* Use any of the essential oils for sore muscles listed below in a bath or massage rub. Like herbs, essential oils are often better together. For this reason, we blended the best essential oils for sore muscle together to make Sore Muscle Rub Blend.
If you suffer from sore muscle pain, Sore Muscle Rub Essential Oil Blend combines essential oils which provide essential oils for sore muscles.* Sore Muscle Rub Essential Oil blend combines blue chamomile, eucalyptus, lavender, and peppermint help calm inflammation, increase flexibility, energize and uplift the spirit.*
Sore Muscle Rub Essential Oil Blend Properties
Use the concentrate sparingly in a bath with Epsom Salts. 
Available in a convenient roll on which is pre-diluted in Sweet Almond oil and safe to apply on sore muscle area. We also offer this blend as a massage oil,  Sore Muscle Rub Massage Oil.
See our references at the bottom of this page for additional information.
*This statement has not been evaluated by the FDA and is not intended to diagnose, treat, or prevent any disease.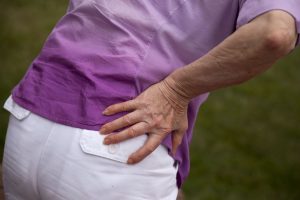 Sore Muscle Essential Oil Blend Safety Tips
Avoid use on hypersensitive, diseased or damaged skin, with infants or children under ten years of age. Keep away from children as even small amounts may be toxic.
Do not use if using ventricular fibrillation, or if diagnosed with GERD (Gastroesophageal reflux disease).
Should not be used during pregnancy, if you have high blood pressure or if epileptic.
For external use only, this is considered toxic if taken internally. See our

 

Safety Information

 

page for further details when using essential oils.