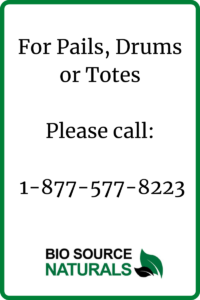 Australian Essential Oils are best known for their clarity, remarkable & distinctive aromas and health & wellness benefits.
The following pure essential oils are sourced from Australia – 1 kg (2.2 lb.) minimum.
There is a three week lead time for delivery, so order early.
Please call 1-877-577-8223 to order.
Pure Essential Oil Name                                Latin Name
| | |
| --- | --- |
| ANISEED OIL | Pimpinella anisum |
| BERGAMOT OIL | Citrus bergamia |
| BLUE CYPRESS | Callitrus intratropica |
| BORONIA ABSOLUTE | Boronia megastigma |
| BROOMBUSH OIL | Melaleuca uncinata |
| BUDDAH WOOD | Eremophila mitchelli |
| EUCALYPTUS BLUE GUM OIL | Eucalyptus globulus |
| EUCALYPTUS BLUE MALLEE OIL | Eucalyptus polybractea |
| EUCALYPTUS BLUE MALLEE OIL ORGANIC | Eucalyptus polybractea |
| EUCALYPTUS CITRIODORA | Corymbia citriodora |
| EUCALYPTUS DIVES | Eucalyptus dives |
| EUCALYPTUS KOCHII | Eucalyptus kochii |
| EUCALYPTUS LEMON OIL | Eucalyptus citriodora |
| EUCALYPTUS LEMON SCENTED IRON BARK | Eucalyptus staigeriana |
| EUCALYPTUS PEPPERMINT GUM | Eucalyptus dives |
| EUCALYPTUS RADIATA | Eucalyptus radiata |
| EUCALYPTUS SMITHII OIL | Eucalyptus smithii |
| EUCALYPTUS STRAWBERRY GUM OIL | Eucalyptus olida |
| FRAGONIA | Agonis fragrans |
| KUNZEA | Kunzea ambigu |
| LAVENDER HYDROSOL | Lavendula angustifolia |
| LAVENDER HYDROSOL ORGANIC | Lavendula angustifolia |
| LAVENDER OIL – FRENCH | Lavendula angustifolia |
| LAVENDER OIL – AUSTRALIA | Lavendula angustifolia |
| LEMON OIL | Citrus limonum |
| LEMON MYRTLE | Backhousia citriodora |
| MELUKA OIL | Melaleuca alternifolia |
| MOUNTAIN PEPPER OIL | Tasmannia lanceolata |
| NEROLI HYDROSOL | Citrus aurantium amara |
| NEROLI HYDROSOL ORGANIC | Citrus aurantium amara |
| NEROLI OIL | Citrus aurantium amara |
| NEROLINA OIL | Citrus aurantium amara |
| NIAOULI OIL | Melaleuca virdiflora |
| ORANGE HYDROSOL | Citrus X sinensis |
| PINK PEPPERCORN | Schinus molle |
| ROSALINA | Melaleuca ericafolia |
| ROSE HYDROSOL | Rosa damascena |
| SANDLEWOOD OIL | Santalum spicatum |
| TEA TREE EXTRACT | Melaleuca alternifolia |
| TEA TREE OIL | Melaleuca alternifolia |
| TEA TREE OIL ORGANIC | Melaleuca alternifolia |
| TEA TREE OIL WILD CRAFTED ORGANIC | Melaleuca alternifolia |
| WHITE CYPRESS Australian | Callitris columellaris |