Swimmer's itch can be a frustrating problem for anyone who enjoys spending time in the water. Swimmer's itch is a rash usually caused by an allergic reaction to parasites that burrow into your skin while you're swimming or wading in warm water. Fortunately, there are a variety of natural remedies that can provide relief. In this article, we'll explore the top 5 essential oils for swimmer's itch and how to use them to soothe your skin.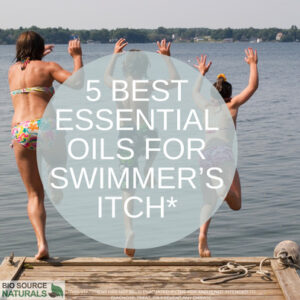 What is Tea Tree Essential Oil?
Tea tree essential oil is extracted from the leaves of the Melaleuca alternifolia plant. It has natural anti-inflammatory and antibacterial properties that make it an effective treatment for a variety of skin conditions, including swimmer's itch.
Safety Precautions When Using Tea Tree Essential Oil
Tea tree essential oil is generally safe for topical use, but it can cause skin irritation in some people. Always dilute with a carrier oil before applying it to your skin and do a patch test first to make sure you're not sensitive to it. Maximum skin use level is 15%.