Hydrosols or floral waters are formed during the water or steam distillation of plant material to make essential oils. Aromatherapists describe the water that is formed during essential oil production as a hydrosol or hydrolat.
Hydrolats or Hydrosols can be used safely on the skin without dilution.  If you have eczema or sensitive skin, be cautious and test a small area of skin for reactions before using all over the body. Hydrosols are often used in skin toners and fresheners. Hydrosols are useful for calming pets.*
Use caution with hydrosols of Rosemary, Eucalyptus, and Peppermint if you have high blood pressure, epilepsy, or are pregnant.* Hydrosols contain much of the same active compounds as found in the essential oil.
Hydrosols can be used in the following ways: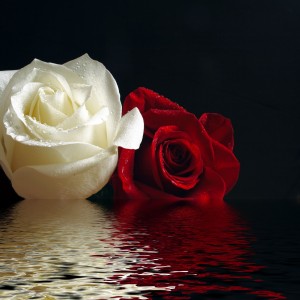 As a base for a body mist with 1-2% essential oils.


As a base for a room spray.

Add 2-3% essential oils to make a natural

 

air freshener.

As a natural anti-bacterial spray with up to 5% anti-bacterial essential

 

oils to clean surfaces and purify air.

In a spritzer bottled and applied directly to the skin, face or body to refresh yourself and cool down.

Used in a bath for gentle, natural cleansing.

Add to unfragranced base creams to make lotions suited for your skin.
Hydrosols can be used alone or blended with essential oils or plant extracts.  They can be added into base creams and lotions.  As hydrosols are water based, they will not dissolve in essential oils. Use a small amount of vegetable glycerine to emulsify the floral water to the essential oil.
Hydrosols are not strongly scented.
You may purchase hydrosols individually or in a pack of all nine at a discounted price.
*This statement has not been evaluated by the FDA and is not intended to diagnose, treat, or prevent any disease.