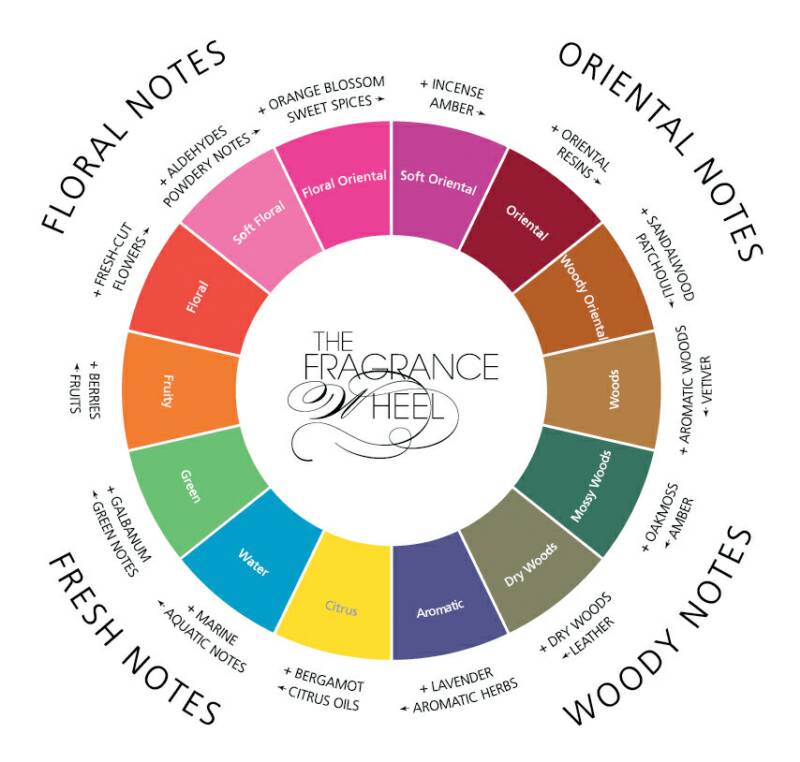 This is your guide to perfume and scents! According to Michael Edwards, there are four main fragrance categories and many subcategories. The four basic scent categories are: Fresh, Floral, Oriental, and Woodsy. Below, we will break down the categories in detail. If you're looking for more info about blending, read our post on blending basics.
Your Guide to Perfume and Scents
Fresh
Clean and zesty, Fresh scents are citrusy, refreshing, and green. Think cut grass, sea breeze, lemon and lime. Sub-categories of Fresh include Citrus, Fruity, Green, and Water.
Examples:
Lemon, orange, blood orange, mandarin, grapefruit, lime, bergamot, tangerine.
Floral
A very popular fragrance, Floral includes jasmine, lavender, rose, tuberose, and more. Sub-categories of Floral include Floral, Soft Floral, and Floral Oriental.
Examples:
Tuberose absolute, jasmine absolute, lavender, rose, gardenia absolute, lily absolute.
Oriental
Oriental is rich, spicy, and warm—think vanilla, cinnamon, nutmeg, amber. Sub-categories of Oriental include Soft Oriental, Oriental, and Woody Oriental.
Examples:
Rosewood, patchouli, vanilla, cinnamon, nutmeg, amber, clove bud.
Woodsy
Woodsy scents are nutty and spicy. They relate to nature and are often similar to oriental scents. Sub-categories of Woodsy include Woods, Mossy Woods, and Dry Woods.
Examples:
Sandalwood, cedarwood, black pine, black pepper, oakmoss absolute.
Read more about our essential oils here.