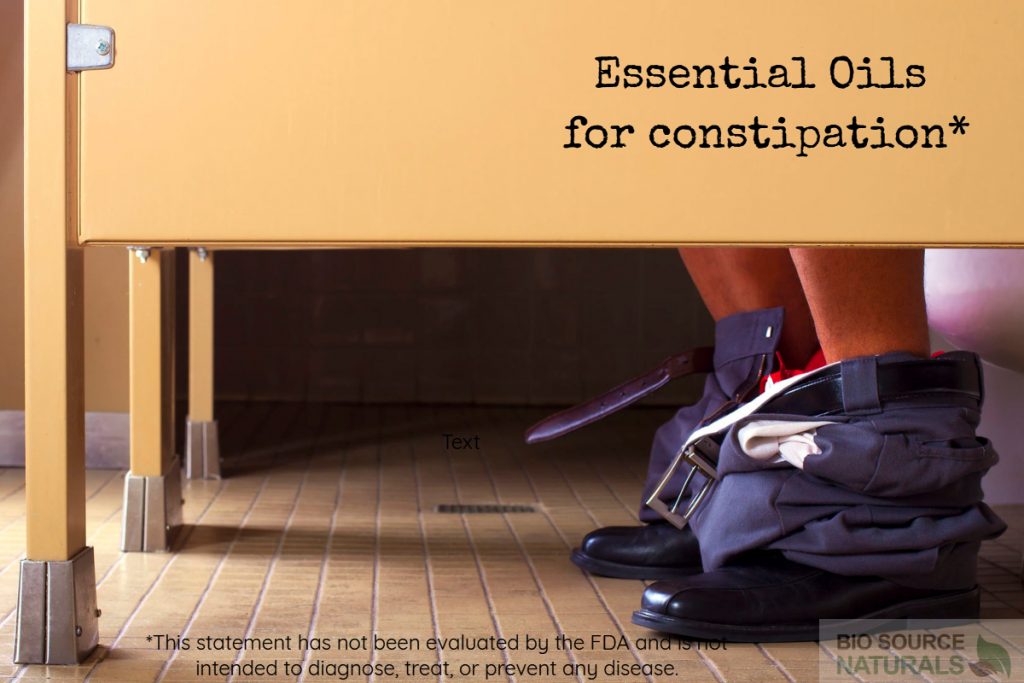 We don't usually talk about our poop on a day-to-day basis. We complain about colds and sore throats or achy joints, but no one admits that they haven't pooped in five days! It really isn't anything to be embarrassed about, however—constipation affects the best of us, sometimes despite the things we do to prevent it.
Before you run to the drugstore for a quick fix (which often makes you feel miserable), try essential oils. They're all natural and quite effective at getting the digestive system flowing effortlessly again.*
Essential Oils for Constipation
The best individual essential oils for constipation are Black Pepper, Basil, Cinnamon, Fennel, Ginger, Pink Grapefruit, Lavender, Lemon, Marjoram, Orange, Peppermint, Rose, and Rosemary.*
To use, select a few essential oils and dilute with a carrier oil, then massage your abdomen. Use your fingertips and move in circles at first. Then, beginning up underneath the chest, massage downward using both hands. This gentle massage encourages movement within the body and can be performed daily.
Emotional Aspects of Constipation
Because the body and mind are connected and truly operate as one, constipation often has an emotional component at its root.
Emotional Freedom Techniques (EFT), or "Tapping," can help clear emotional energy patterns and dislodge blocked energy.
Therefore, using both EFT and essential oils together creates a synergy that is even more effective than using just one.*
Get your FREE EFT scripts written by our Naturopath/EFT Practitioner, below!
Other Recommendations for Constipation:*
Stay hydrated and drink plenty of water
Eat more fresh fruits and vegetables and limit white

carbs

, dairy, and other processed foods
Gently massage abdomen
Drink prune juice (but not too much!)
For additional information on this topic and other health benefits of essential oils, visit here.
*This statement has not been evaluated by the FDA and is not intended to diagnose, treat, or prevent any disease.