Grounding Essential Oil Blend Spray is useful prior to meditation or healing wo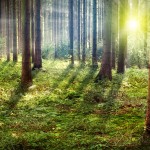 rk. It contains earthy essential oils and absolutes to alter emotional state of being. Flower essences and gem elixirs were added to vibrationally shift to allow spiritual expansion.
"As above, so below." 
Ground oneself for better healing results. A rich, earthy scent.

This spray may also help those with ADHD, ADD and ones experiencing spiritual awakening or feel flighty or airy.
Grounding Essential Oil Blend Spray Contains
Purified distilled water, gem elixirs of: River Beauty, White Fireweed, Dwarf Fireweed.  Strengthen your grounding connection to the Earth. Your energy system will be more stable and better able to cope with change.
Product also contains distilled water, witch hazel, and the pure essential oils of Sandalwood, Frankincense, Vetiver, and Black Pepper.  Reiki charged with a quartz crystal to amplify results!
Grounding Essential Oil Blend Spray Caution:  
Do not use if pregnant or have epilepsy.

TRY OUR GROUNDING ESSENTIAL OIL BLEND CONCENTRATE AND ROLL ON