Wrinkle Essential Oil Blend contains the best pure essential oils for wrinkles. Known to soften the appearance of fine lines, these pure essential oils are diluted in a fractionated coconut carrier oil. Use this blend as a serum to feed skin cells to help increase cell turnover.
Wrinkle Essential Oil Blend contains these pure essential oils known to help with wrinkles rosewood, geranium, rosemary, myrrh, rose, clary sage, frankincense, and patchouli cablin.
Directions: After cleansing, apply Wrinkle Essential Oil Blend to skin, face and neck. Allow the blend to absorb prior to applying make up or night cream. 
Suggestions: Consider alternating with pure essential oils singles, frankincense sacra, neroli, rose, rose geranium — all beautiful pure essential oils known for their anti-aging, skin conditioning properties due to their main chemical constituents.
Wrinkle Essential Oil Blend Safety Tips
Do not use if pregnant, breastfeeding or epileptic.
Not advised for those with high blood pressure.
Do not apply to or near the face of infants or children. Do not use on children under 6 years.
For external use only. See our

 

Safety Information

 

page for further details when using essential oils.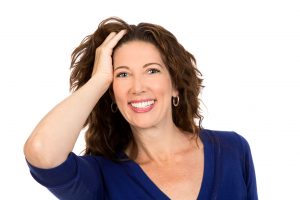 Wrinkle Essential Oil Blend Reviews
"Just wanted to share that I've been out of my [expensive] neck cream and needed to watch my budget…So I decided to try your Wrinkle Blend as an alternative since it was more affordable. I've been using it on my face, neck, and chest for about 3 weeks…once – sometimes twice a day. It has been working really well on keeping my skin soft and the wrinkles have even somewhat diminished…at least from my perspective. It has been a formidable substitute. I let it soak in a bit before putting on my makeup. Some may think it's too oily…but it's an oil blend so….! Maybe use it more as a nighttime blend….great for necks, chest….wake up with soft, supple skin. ?"R. Roman
"Thank you once again. I love your Wrinkle Blend. I see a difference in my loose skin!" J. Behrend
"My fine lines seem to be going away. Thanks!" K. Olson
Reviews and testimonials reflect the individual reviewer's results only. Product results may vary based on the user and no guarantee of results are implied.
* Statements made on this website have not been evaluated by the FDA, and are not intended to diagnose, treat, or prevent any disease.